Divi Plus v1.9.0 New Modules and Extensions to Divi Theme is a plugin that adds 50 unique modules to the Divi builder, 20+ starter templates, 200+ prebuilt sections that are essential for the day to day web designing process.
Build Stunning Divi Websites With Divi Plus
50+ Modules
Ever-growing powerful modules that profound Divi theme?s functionality & design whenever & however needed for websites of any kind.
4 Premium Extensions
Enhance the capabilities of Sections, Rows, Columns, and Modules with premium extensions that make your website stand out uniquely.
60+ Starter Templates
Kick start your web projects with awesome pre-made templates created using Divi Plus covering industries across different niches.
250+ Prebuilt Sections
Add, modify, or repeat them; pre-built sections give you complete options to build an outstanding website for various occasions.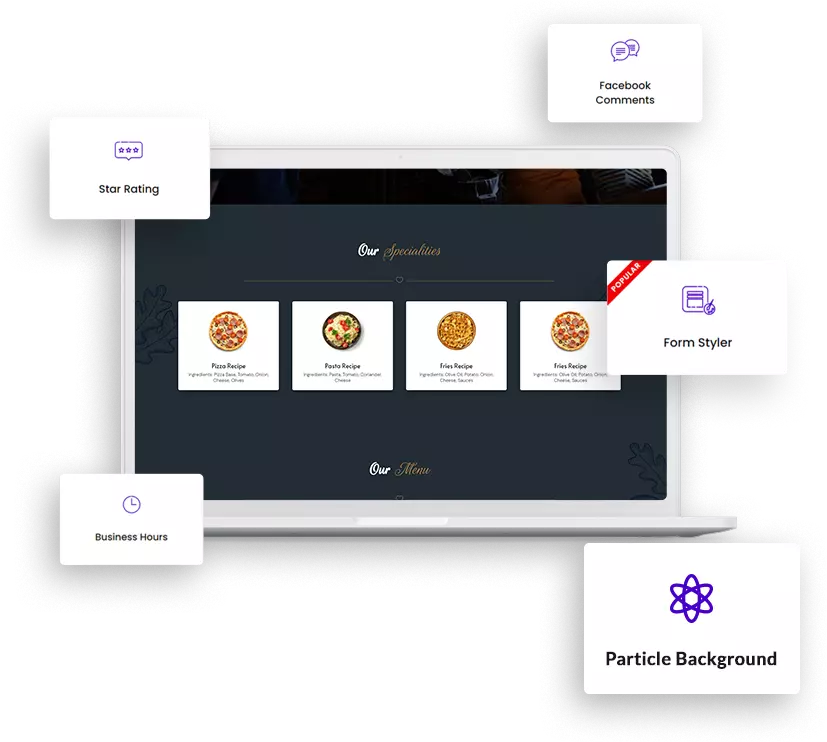 Do More in Less Time With Divi Plus
More number of modules, more number of Divi design possibilities. The Divi Plus plugin includes easy-to-use advanced modules perfect for any type of modern web designing needs. Each module gives you immense options to take your Divi theme website to the next level. You can bring your imagination to reality for real.
When your site loads more modules, it can cause higher load time. But the Divi Plus plugin has an excellent modules panel that lets you quickly decide what you want to use and what is not. So, no more slow speed and bad experience for the website visitor of any type, ever.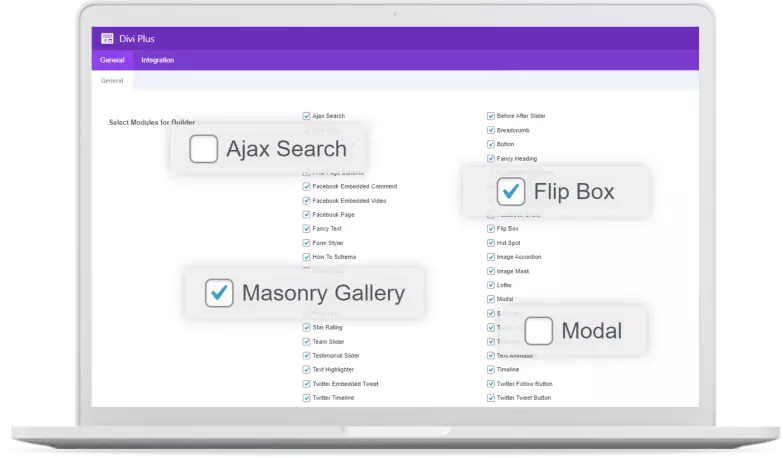 Make a Remarkable Ecommerce Presence
Create an eCommerce store that everyone likes to explore. Divi Plus offers multiple Divi WooCommerce modules that enables you to optimize your Divi shop for enhanced usability and a better user experience.
WooCommerce Carousel
Want to display WooCommerce products on a slider? Then the Divi Plus WooCommerce Carousel module is the perfect option to do that.
WooCommerce Products
Display products in masonry and grid format and enhance your digital store?s look and feel using the WooCommerce Products module.
Enhance the look of your store?s category display. Use the WooCommerce Product Categories module & let them speak for themselves.
Get Access to Growing 53 Modules, 4 Extensions,
6 Child Themes, 60+ Templates & 250+ Sections for Just One Price!odules for Every Need
Fulfil your different Divi web designing needs using the multiple powerful modules created to optimize the website?s different areas for infinite possibilities.
Modules to Stand Out Images
The available image modules allow you to display a picture uniquely with an enhanced content engagement. Use the hotspot module to make an image more informative. Add enticing animation to the content with an image accordion. Lottie adds animated images, where an image mask makes a photo look entirely unique without a single doubt.
Module to Style Your Form
Clear, Readable, and Engaging contact forms do better than just a simple form with some fields. And with the form styler module, it?s more than possible to include these qualities in a Divi contact form. Whether you use Contact Form 7 or Caldera Forms, the module can bring awesomeness to each element of a form ? buttons, fields, or background; you can style everything.
Intégration des médias sociaux
Whether on the website or social media networks, get more interaction from the users, wherever needed. Showcase Facebook and Twitter timelines in different themes. Allow Facebook users to Like and Comment on your website as well as share it in the news feed. Add Twitter Follow and Tweet button. Plus, embed any tweet, Facebook video, post, and comment on the site using the embedded modules.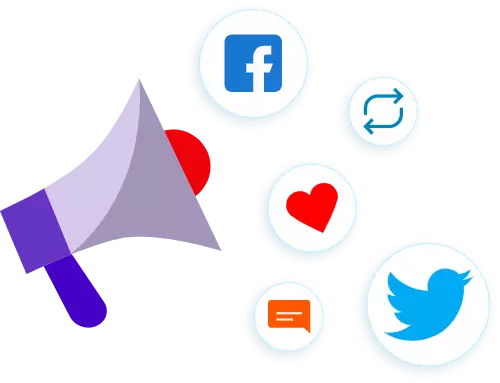 Google Loves Structured Data
Yup, that?s right! And with the Divi Plus schema modules, you provide more reasons for Google to love your site. Use FAQPage Schema to create optimized FAQ pages. Breadcrumbs to help site visitors and crawlers effortlessly navigate the website. HowTo Schema to list processes or tutorials, and Star Ratings to show ratings in rich snippets. Well, everything in rich snippets.
SLIDE TESTIMONIAL, LOGO, TEAM
Build trust, show genuineness, and turn more leads into conversion. The Testimonial, Logo, and Team Slider module are the perfect tool to display what class service your business provides. Use the testimonial slider to showcase client reviews. Exhibit awards & experience on a logo slider. And make it more real by revealing the qualified staff members on a team slider.
Modal, Ajax Search, Content Toggle, Timeline & More?
Improve user interaction on the site with popups and overlays. Provide a faster and better search option with a live ajax search bar. And showcase essential information in a compact yet interactive way using a toggle and timeline. Plus, many different modules to level up your Divi theme website, then whether it?s design, functionality, or performance.
PREBUILT WEBSITES INCLUDED WITH DIVI PLUS
PREBUILT WEBSITES INCLUDED WITH DIVI PLUS
We?ve made the designing efforts for you so you don?t have to. Free pre built websites, starter templates and sections set you free from the heavy workload of finding inspiration and then designing it.