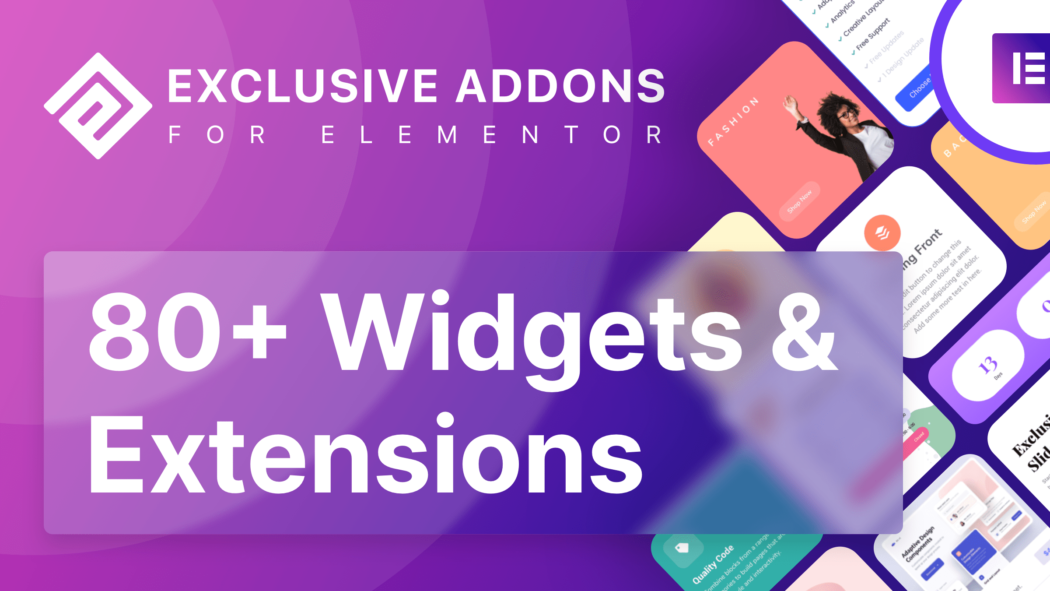 Exclusive Addons For Elementor v.1.2.1 is packed with a bunch of exclusively designed widget for Elementor with all the customization options you'll ever need. Over 85 new widgets to help you customize your elementor site building experience.
Exclusive Features for Your Next Level Web
Build with quality, packed with quantity. Explore the ultimate possibilities with an endless list of exclusive features.
Design Stylish Header & Footer
Exclusive Addons comes with the ultimate Header-Footer builder for elementor. Create templates and place those at the top or bottom of the page.