brilliant alternative to amazon
walmart markeplace
integration
Walmart Marketplace is one of the fastest-growing eCommerce platforms today. With 
more than 110 million monthly active users
, now is the right time to set up your Walmart Marketplace storefront. The Walmart online Marketplace platform has evolved into a powerful branding tool. Just like eBay and Amazon, it now offers various tools and features for both buyers and sellers. If you're looking for an innovative way to sell your products and services, Walmart Marketplace gives you the leverage to generate more leads and boost your revenue. 
As a retailer, it's important to find more ways to promote and sell your products and services. Selling on your website has several advantages, but managing your own eCommerce site is no small feat. It takes time, effort and investment before your eCommerce site drives leads or boosts conversions. You will need to invest in robust search engine optimization (SEO) strategies to ensure results. Alternatively, you can expand your reach and increase your ROI by listing your products on marketplaces. Selling on Walmart Marketplace is immediately a brand new revenue stream. With less than 10 percent of sellers using Walmart Marketplace compared to other eCommerce platforms, this is a great opportunity to distinguish yourself from your competition and achieve your business goals
Walmart Marketplace Marketing and Optimization
Before you sell on Walmart Marketplace, you need to understand the Walmart online Marketplace platform. Like other eCommerce sites, you need strategic ways to enhance your product listings and brand pages.
At Intelprise, our forward-thinking digital marketing agency has fine-tuned our eCommerce skills to provide unique Walmart Marketplace optimization solutions. Our eCommerce service offering is designed to propel your online business growth, helping you reach your full potential in the digital space. Today, the Walmart Marketplace has become a major revenue-growing eCommerce platform.
Let our Walmart Marketplace marketing team leverage your digital footprint and help you sell on Walmart Marketplace. From content audits and eCommerce SEO to catalog optimization, we ensure your Walmart business is positioned well in front of your targeted customers!
Why Sell On Walmart Marketplace

Massive Customer Base
Walmart Marketplace is the second-largest eCommerce platform — just behind Amazon. It boasts more than 110 million active users, which can help expand your network reach and amplify conversions.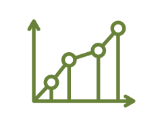 High-Traffic Volume
On average, Walmart Online Marketplace generates 310 million monthly unique visitors. In 2019, site traffic has increased to nearly 500 million during the peak holiday season. Instead of struggling to boost traffic on your own website, take advantage of Walmart's impressive traffic volume.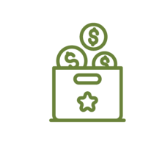 No Upfront Costs
Unlike Amazon and other eCommerce sites, Walmart Marketplace does not charge any set-up or monthly storage fees. It provides exceptional support services for free! The only time you need to pay is when you make a sale. As a potential Walmart Marketplace seller, this is a good opportunity for you to maximize your resources.

Less Competition
Despite the platform's rapid growth, there's less competition selling on Walmart Marketplace. Walmart currently has 33,000 merchants while Amazon now has more than 2 million sellers. This is why now is the perfect time to set up an account!
Walmart Marketplace Marketing Services
With our exceptional track record of increasing client revenues, Intelprise is your go-to digital marketing company that will elevate your Walmart business. Here's a breakdown of our Walmart Marketplace optimization and marketing solutions:
Ramp Up Your Sales on Walmart Marketplace
As a Walmart Marketplace seller, it's imperative to empower your Walmart Marketplace marketing strategy. This is why many businesses fail at Walmart. Thrive has an in-house eCommerce marketing team that will help you succeed with selling on Walmart Marketplace.
Our Walmart Marketplace optimization campaigns are designed to boost your brand presence and provide maximum ROI for your business.
Product placement, pricing strategies, content optimization and marketing campaigns are some of the key factors to consider as a Walmart Marketplace seller. With our extensive experience and knowledge in digital marketing, we will create the best online campaigns to suit your unique business offering.
We implement lucrative marketing strategies, including Walmart SEO and eCommerce PPC campaigns to increase your visibility and credibility. Our team streamlines the process so you can rest easy and focus on your business. 
Position your Walmart Marketplace business in front of your target audience and turn prospects into paying customers. We specialize in eCommerce paid advertising strategies that provide a maximum ROI for your business.
We improve your conversions by dissecting every element of your website. Our CRO specialists monitor your campaigns and your sales funnel. From there, we calibrate your strategies to enhance and boost your conversion rate.
Improve your brand's visibility, online presence and credibility by using social media campaigns effectively. We have an in-house team of digital marketers who are well-versed in marketing tactics across social media platforms. They specialize in both organic and social media paid advertising.
Build a high-performing website to attract more customers. Our web development team provides your business with a responsive and interactive website that delights your visitors. Whether you have a preferred eCommerce web design or you want to develop a new platform, Thrive can help!
Promote your business effectively through powerful web videos. We have professional video production crews well-equipped to create stellar video content for your business. We also can provide you with high-quality images of your products to increase your sales.
other MARKETING SERVICES to grow your business
Get more qualified leads based on real-time data and extensive analysis.  We use tested and proven strategies to understand online behavior and implement customized cart flow landing checkout pages that funnel better conversion than regular checkout ones.
Increase customer engagement with Business and Product Reviews management, Social Media reputation management, Google Business, YouTube and other. We can resolve any online attacks against your business using our digital marketing expertise.
We can help set up various email automation flows, such as Cart Abandonment, Restocking, Flash Sales, Business and Product Reviews, Upsale Emails and more.   Our  implementation of specific email templates will automate all the CRM aspects of your sale. 
We create photo, video and other creative content to help potential buyers understand what your brand is about. They are an important factor in a customer's decision to engage with your company so we we use YouTube channels and other video and media platforms to generate more leads, increase viewer interest and build customer trust.
let our walmart integration work for your business & we'll give you 25% off on your first purchase!
Today it isn't enough to work with just any digital marketing firm; you want to ensure that you partner with a company that will not only take the time to listen about your business' goals and message but also helps to drive desired results so that your business sees the greatest return on marketing investment. Not all digital marketing agencies get this right.