ZionBuilder Pro v2.7.1 Fast WordPress Page Builder (Extended Version) for unlimited websites is the newest kid on the block in the page building arena and it is quickly being judged as the fastest one of them all! Created and designed by the hogash team, the creator of the renowned WordPress Kallyas theme, this plugin is the newest page builder on the market that comes with the tools to create an outstanding WordPress website.
The only
Builder
you'll ever need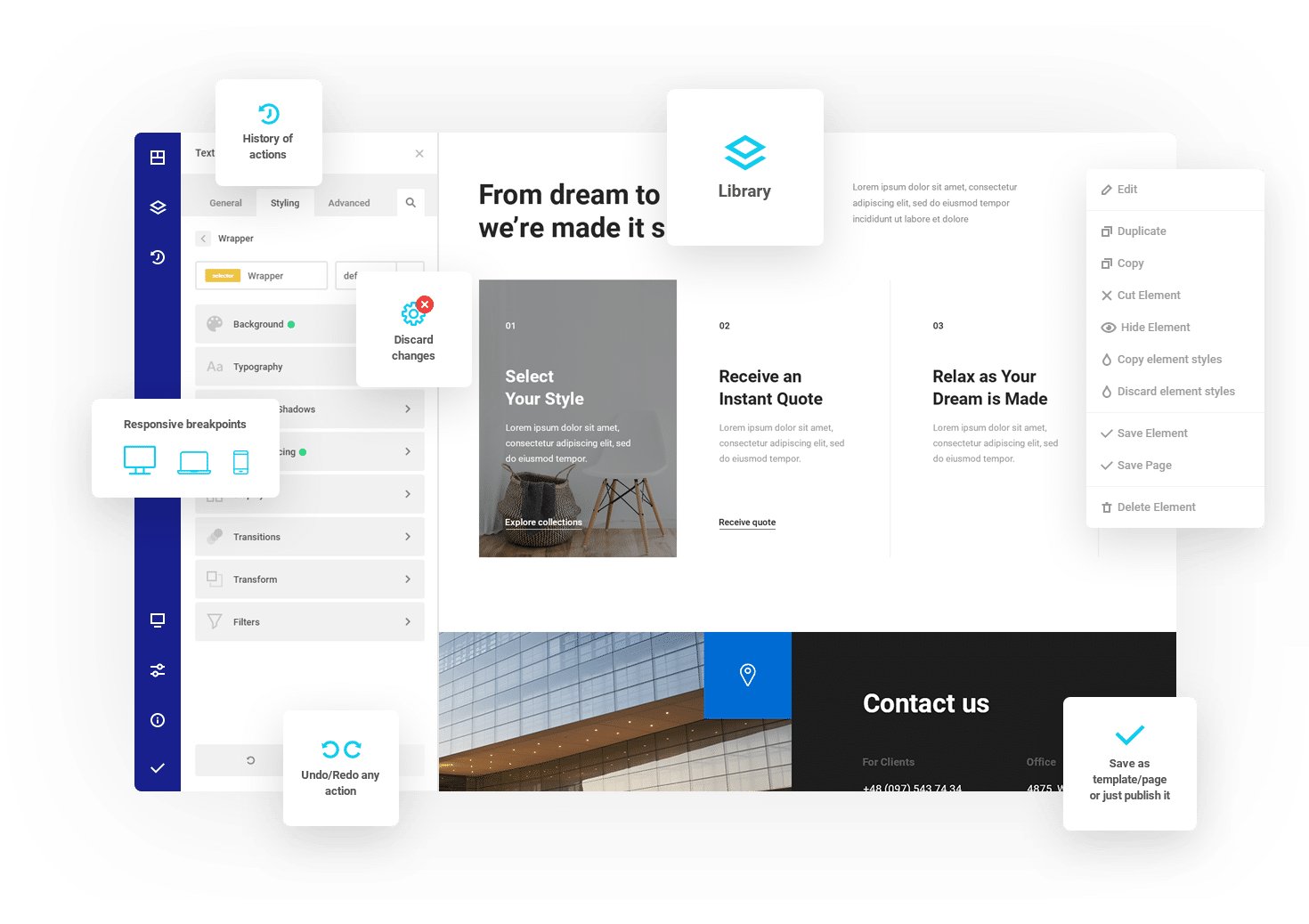 Packed with the most exciting features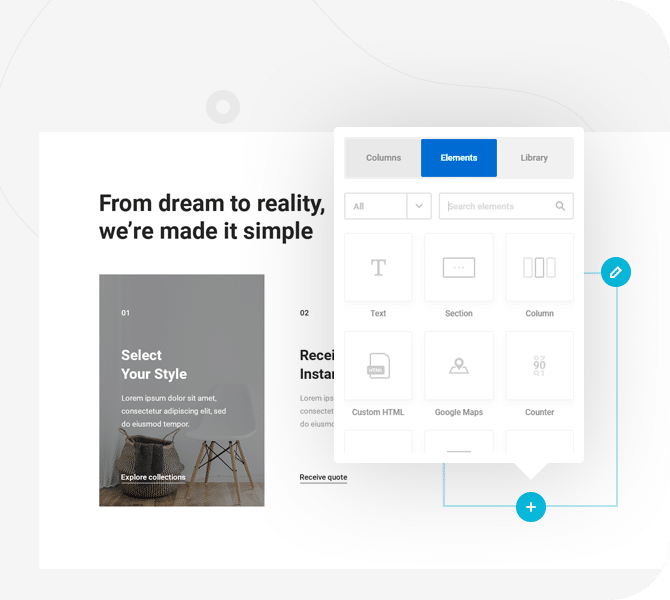 Elements and templates at your fingertips
Add elements and templates right where you need them from the page builder popup. This popup gives access to pre-made columns, elements, and to the Library of pre-made elements and templates.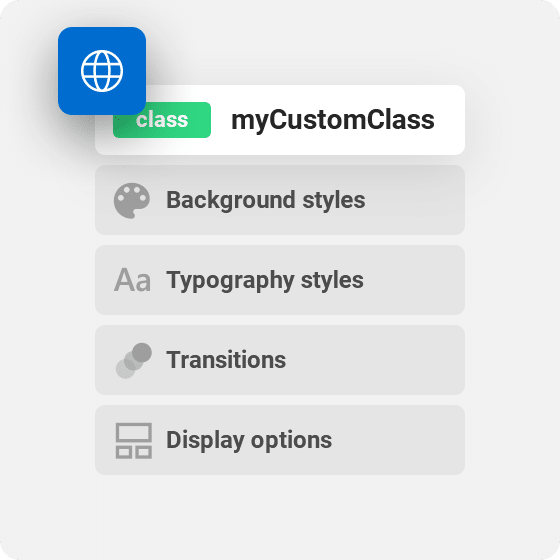 Global styles
To apply the same styles on multiple elements, Global CSS Classes were implemented. They can be styled either from the page options panel or from the Element options panel. No coding skills required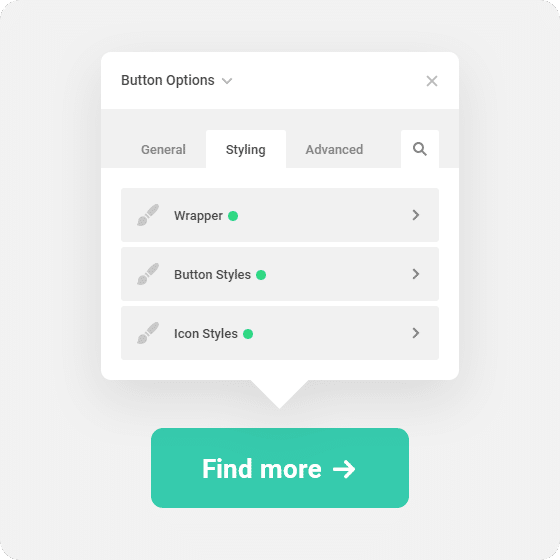 Independent composition of elements
Each element is composed of a wrapper and its sub-components. For example, a button is composed of a wrapper, the button, and the icon, and each one of them may have individual styles applied.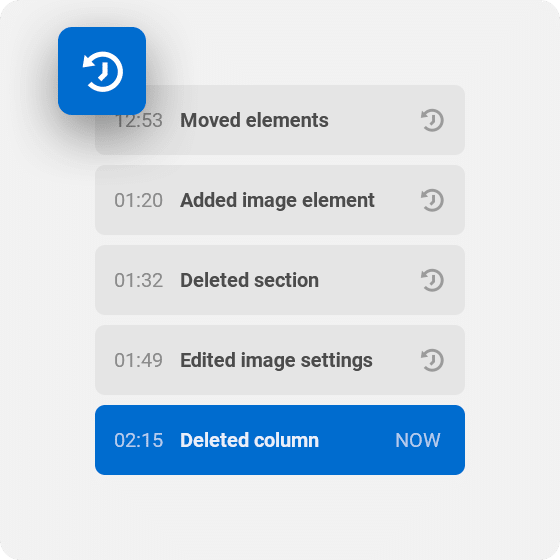 History of Actions
Saving system, history of your actions, post revisions, users permissions, or easily discard changes give you the power of becoming the sole creator of your website. Shortcuts for undo and redo are also available.
Theme Builder
The theme builders allow you to create content and assign it to different pages like blog or product pages. This tool lets you customize your products archive page, single product page, blog archive page, blog single page, etc.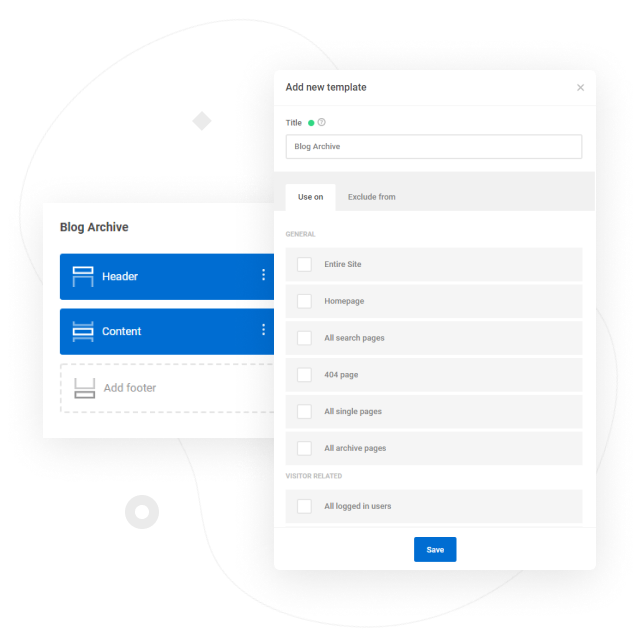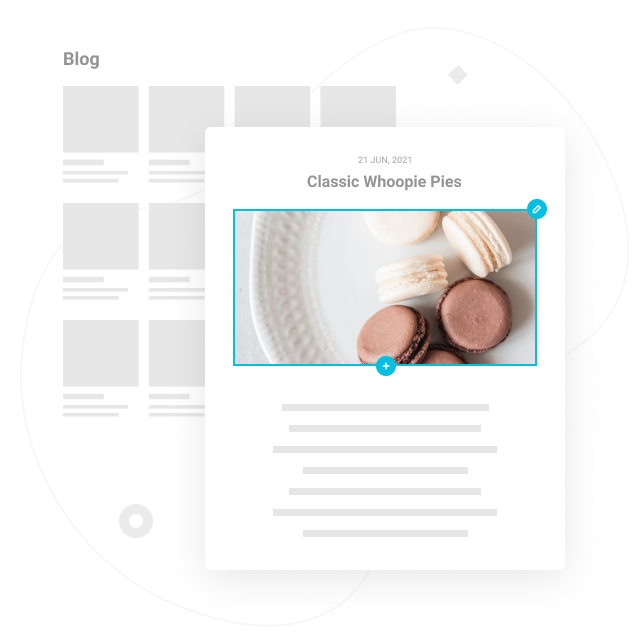 Blog Archive &
Blog Post Builder
Build your blog or single blog page with ease by creating layouts using dynamic content and assigning it to blog pages through the theme builder.
Dynamic Data Content
Wherever you see the blue icon you can load content dynamically. Very useful when you want to create custom content related to your blog or shop and more.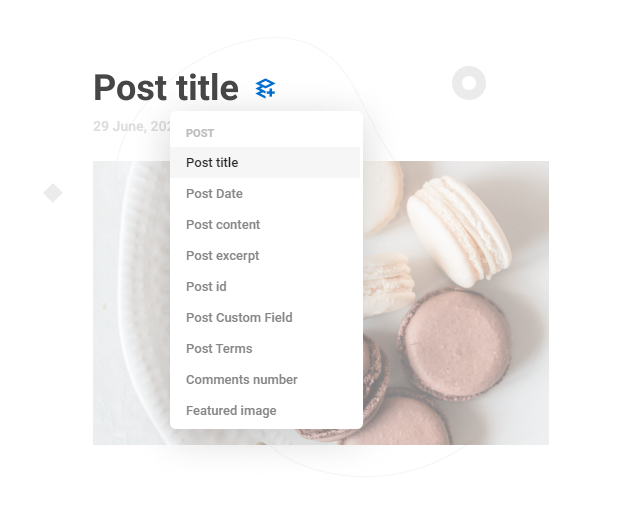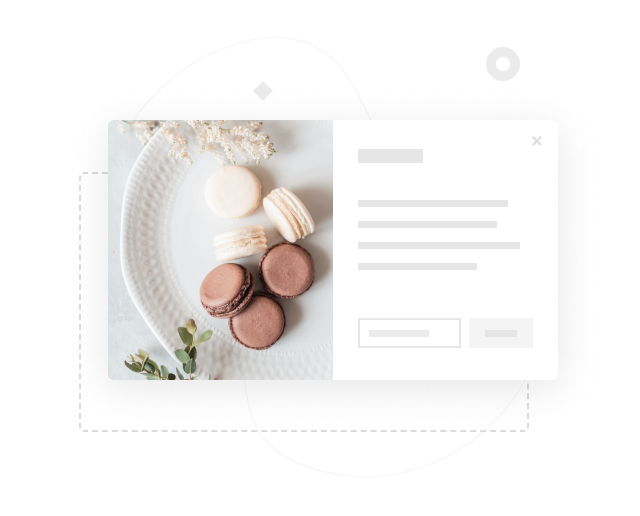 Modal Builder
Make a popup the way you want using Zion Builder. Trigger it when scrolling, after a few seconds, on exit behavior or more.
Slider Builder
Ad your content and slide it! What's great about this slider is that you can add repeating dynamic content to it. For example, adding your last blog posts or your popular products.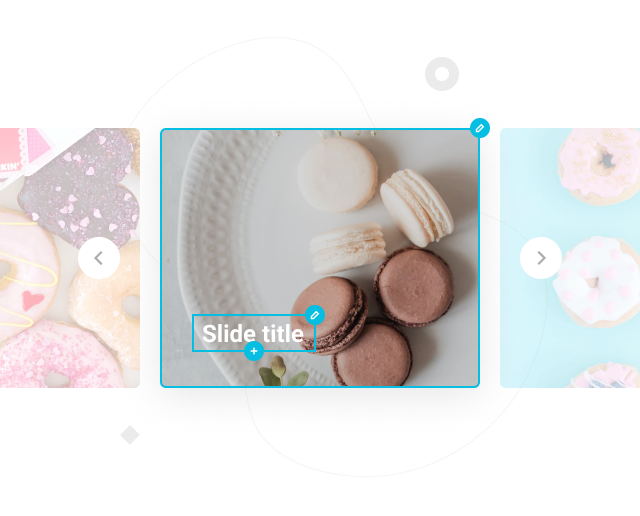 Dragging size and spacing
The element gets it?s size and spacing changed directly by dragging its toolbox lines that appear on hovering an element.

Keyboard shortcuts
The most used and intuitive keys were implemented to ensure the accessibility of user actions.

Discard changes
If you want to go back to the default style, you can easily discard changes for any option that you just changed.

Right click actions
The right-click can be triggered by any type of tree-view and contains the main set of actions needed: copy, edit, remove, duplicate, hide, save, cut, discard, and copy element styles.

CTRL + Drag
Holding the CTRL key while dragging the sizes and margins of an element, sets rounded values to your spacing and sizing options.

Searchable options
We implemented a search system so that you can easily find any CSS rule you need.